General Body Meeting Schedule 2018 - 2019
All General Body meetings begin at 7:00 PM (6:30 PM Networking) and are held on the campus of Howard University.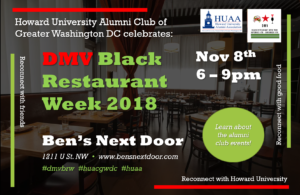 November 8, 2018, 6:00 - 9:00 PM, Ben's Next Door
Join HUAC GWDC as we celebrate DMV Black Restaurant Week at Ben's Next Door! Learn about the alumni club activities and initiatives. Limited complimentary drinks.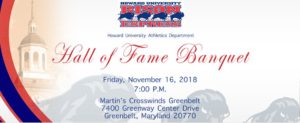 November 16, 7:00 PM, Martin's Crosswinds Greenbelt
Howard University will hold the 2018 Athletic Hall of Fame Induction Ceremony, where 16 former athletes, administrators, three teams and five Buffalo Soldier Award recipients will be inducted for contributions to the athletics program. Bison Express, the official alumni support organization of Howard University athletics, sponsors this recurring event.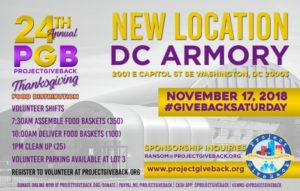 November 17, 2018, 7:00 AM, DC Armory
Joni HUAC GWDC as we support Project Giveback at the DC Armory where we will pack boxes of food so that those who cannot afford a Thanksgiving dinner. For those interested in volunteering, please contact Amaela Joy Wiley at amaelaw@yahoo.com.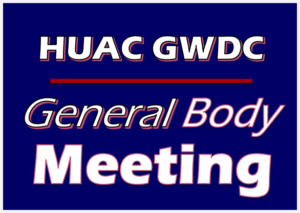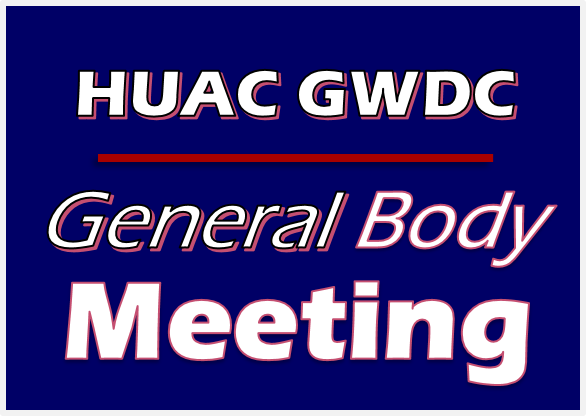 November 17, 2018, 6:30 PM, Blackburn Center Gallery Lounge
Join us for our November General Body Meeting and Thanksgiving Dinner on Monday, November 19, 2018, 6:30PM, at the Gallery Lounge of the Blackburn Center. We will hear from our oratorical student winners, the Howard University Community choir (invited), and offer committee reports.
The club will provide an Italian Thanksgiving meal featuring meat lasagna and vegetable lasagna, salad, and bread sticks, and sodas.
Are you attending? RSVP below to confirm your attendance and sign up to bring a dish to augment the dinner.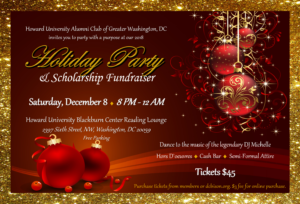 December 8, 2018, 8:00 PM - 12:00 AM,  Howard University Blackburn Center Reading Lounge
Join HUAC GWDC as we party with a purpose during our annual holiday party! Dance to the music of legendary DJ Michelle, enjoy delicious hors' doeuvres, and a cash bar. Tickets are $45. Purchase Free entry for members. Non-members $10 entry fee.