HUAC GWDC Sesquicentennial Art Raffle
HUAC GWDC will raffle a limited-edition print of the Howard University Alumni Association commissioned commemorative work of art – a $1,500 value – in celebration of the University's sesquicentennial. Ticket Price: 1 for $20; 6 for $100. The drawing will be held on March 26, 2018, 7:00 PM, in Founder's Library. Proceeds will benefit the HUAC GWDC Scholarship Fund.
Click here to purchase tickets. 
For additional information on the project and artist, Mr. Charly Palmer, visit
alum.howard.edu
.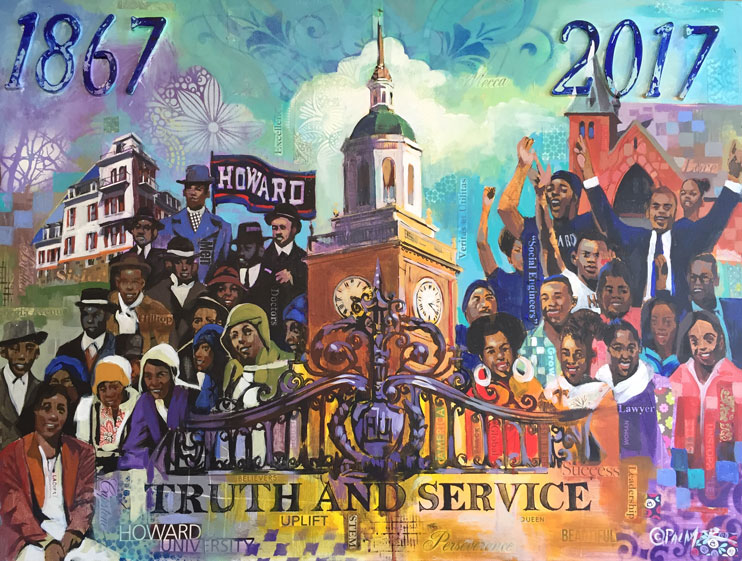 HUAC GWDC Backpacks to Briefcases
It's baaaack! Members, you are encouraged to invite Howard University students to our phenomenal Backpacks to Briefcases 2018 Student/Alumni Networking Seminar. This event will be held on Wednesday, March 28, 2018, 6:30 PM to 9:00 PM, in the Howard University Blackburn Center Forum Room.
Howard University alumni will share how they successfully transitioned from college to the workplace. View mock interviews and learn about scholarship and internship opportunities. Bring your business cards and typed resumes. Enjoy meeting alumni representing the fields of: business, communication, medicine, engineering, computer science, law, and psychology. Refreshments will be served.