HUAC GWDC Scholarship Raffle
The Howard University Alumni Club of Greater Washington DC (HUAC GWDC) is conducting a raffle to raise money for deserving Howard University Students. The winner will receive two tickets to the Washington Redskins vs. the Super Bowl Champion Philadelphia Eagles on 12/30/2018 at 1 pm.  Prime seats located in section 111 row 3 (seats 1 and 2). The prize includes a parking pass. 
Purchase tickets at https://dcbison.rallyup.com/dcbison.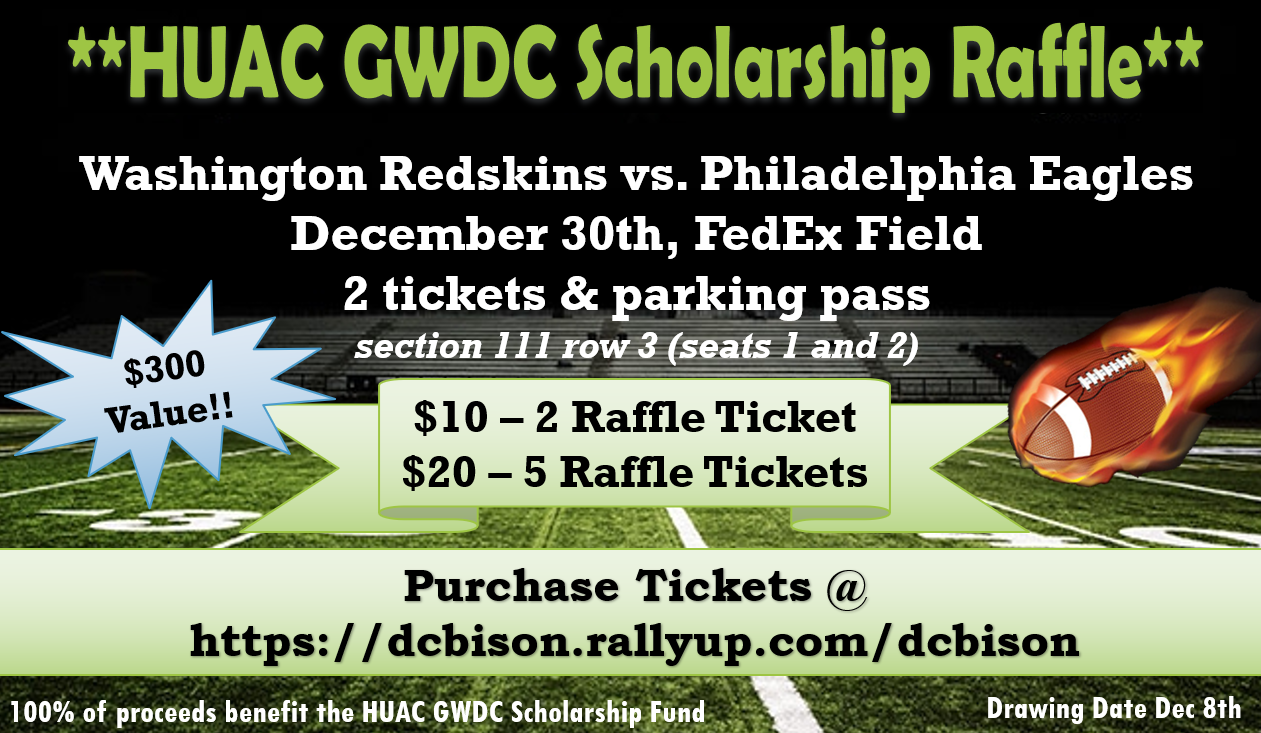 The Art of Interpretation 2019: Sponsors Needed!
We hold true to our hearts, the ancient African Proverb, "It takes a village to raise a child". Our ability to provide opportunities for deserving students at Howard University cannot be achieved without the financial generosity of wonderful people, organizations, and companies like you, that share our mission.
HUAC GWDC invites you to partner with us and sponsor this annual student scholarship fundraising event. We have been conducting this event for over five years by partnering with local and national artists and sponsors. Your sponsorship will aid us in providing financial scholarship support to outstanding students in need, as well as, this year we want to provide art supplies and equipment for the Department of Fine Arts.
If you choose to participate, visit https://www.taoievent.com/ to access the sponsorship form with detailed information. If you have any questions, please contact Frances Washington (Vice Chairman) at 301-704-9759 or Tim Robinson (Co-Vice Chairman) at 404-317-1376.