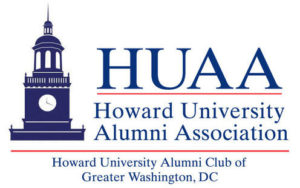 Membership
Chair: Alberta Forbes Baker
Increase and build a strong membership, evaluate existing and new program proposals, and make recommendations that will increase membership for the club.
Scholarship
Chair: Barbara Carter
Create guidelines for scholarship applications, establish selection criteria, evaluate applicants and applications, select scholarship recipients. Collaborate with the Fundraising committee to help increase monies for scholarships.
Budget
Chair: Jeri Groce
Review the HUAC GWDC budget. May also audit the club's financial affairs once a year.
Infrastructure
Chair: Holli Holliday
Develop and maintain internal technology infrastructure, including the website, social media, and survey tools.
University Relations
Chair: Keisha Mack, Ph.D.
Enhance HUAC GWDC's relationship with the University. Develop relationships with key University officials and communicate club activities that support HU students and alumni. Invite officials to the Signature Event and represent HUAC GWDC at University-led campus activities.
Fundraising & Sponsorship
Chair: Julius Clark
Design and execute fundraising and sponsorship strategies from various sources for HUAC GWDC approved initiatives. Manages donor cultivation, fundraising, data mining, fundraising software, fundraising research and gift giving.
Student Recruitment & Support
Chair: Marsha L. Moore
Develop programs and events to support and engage Howard University students, including Backpacks-to-Briefcases,  Alternative Spring Break, and career fairs.
Events
Chair: Vacant
Coordinate HUAC GWDC alumni events, such as Happy Hours, Holiday Party, Charter Day Dinner and Signature Event.