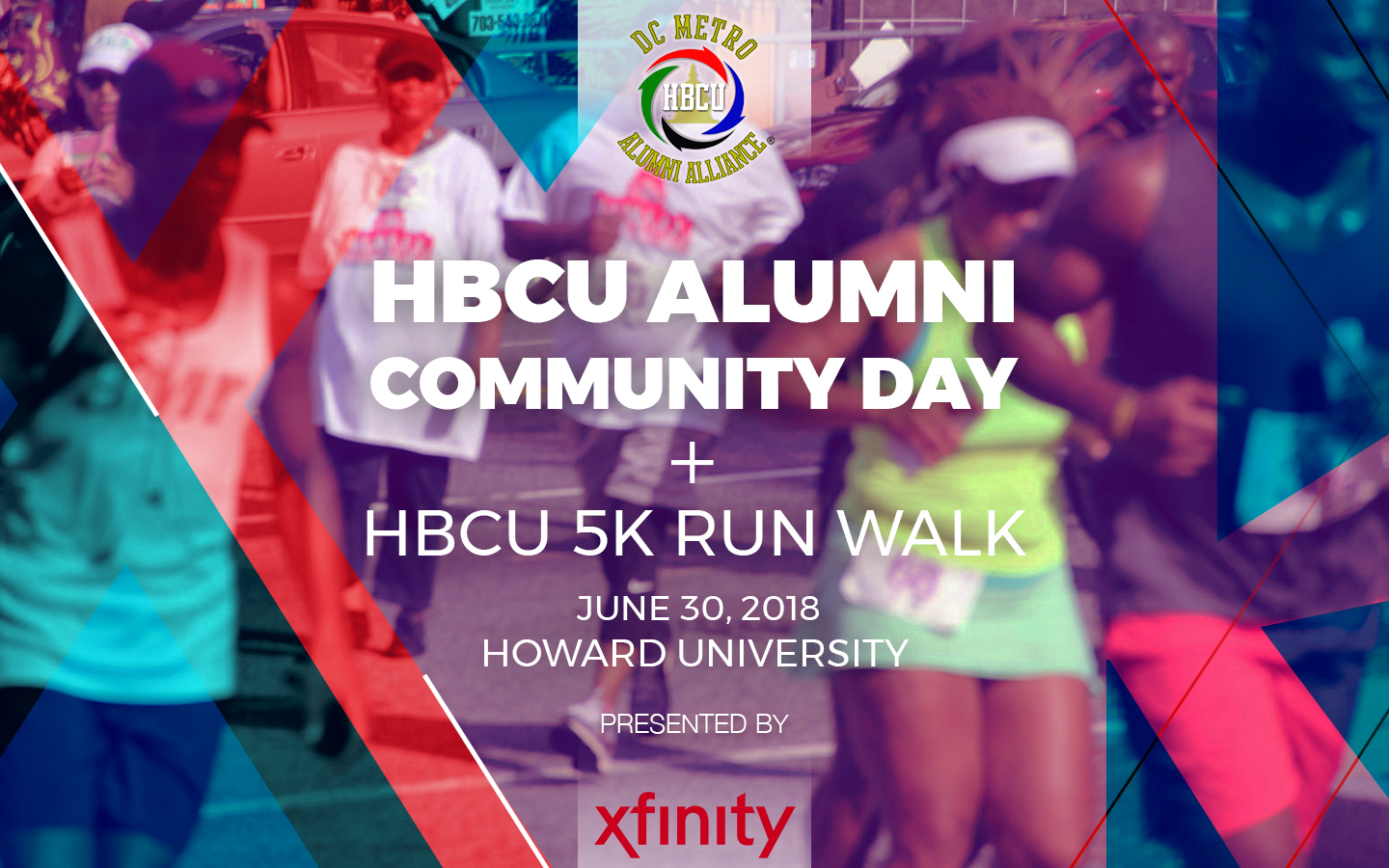 6th Annual HBCU 5k Run/2k Walk and HBCU Alumni Community Day
Saturday, June 30, 2018, 8:00 AM, Howard University
Join local HBCU alumni for the 6th Annual HBCU 5K Run/ 2K Walk at Howard University! WPGC's Joe Clair is the HBCU Alumni Alliance Ambassador. All participants are asked to bring non-perishable food items to help combat hunger in our community and toiletries to help a homeless person in need of every day personal hygiene necessities. Click here for additional information about the event and to register for the race or submit donations.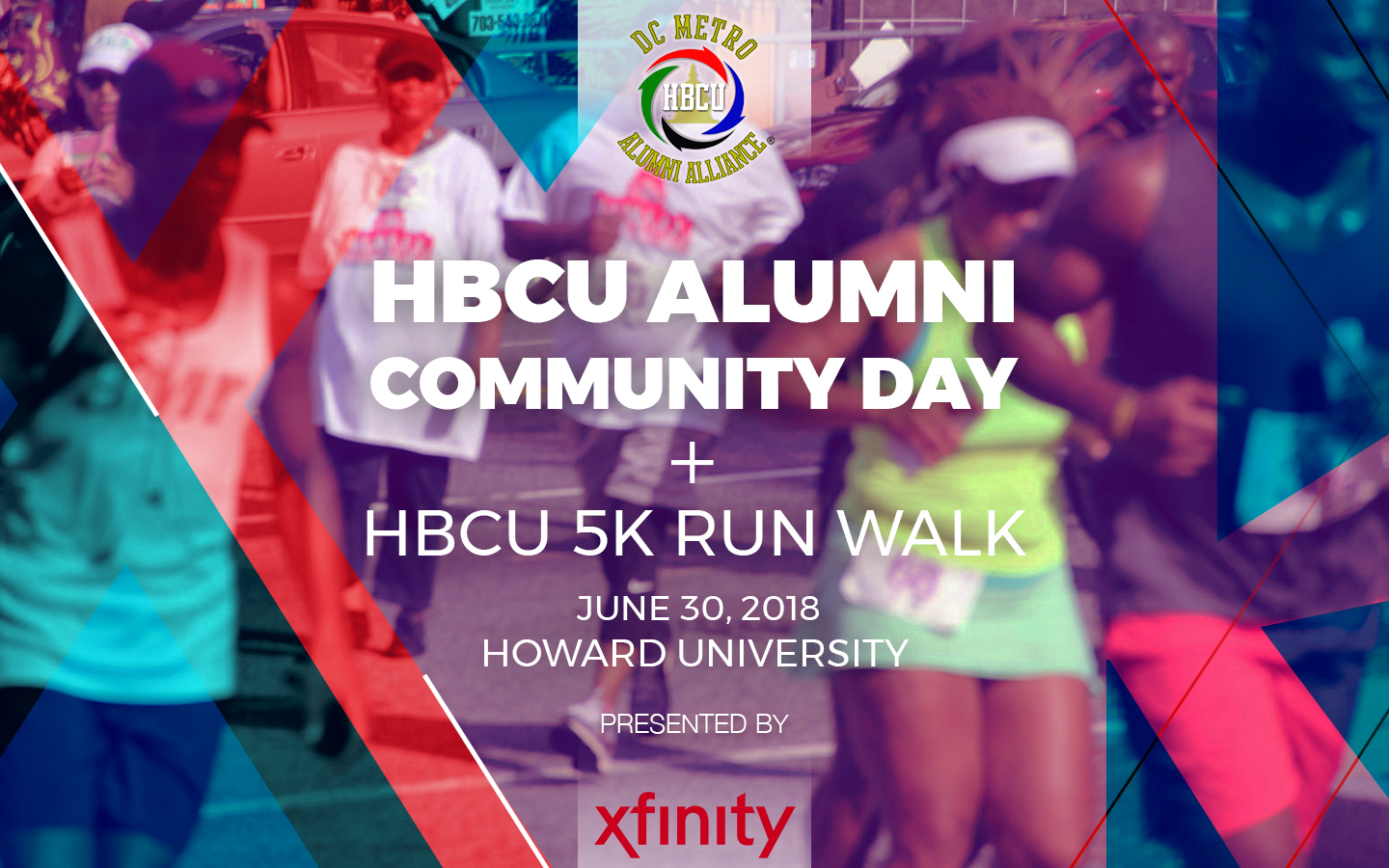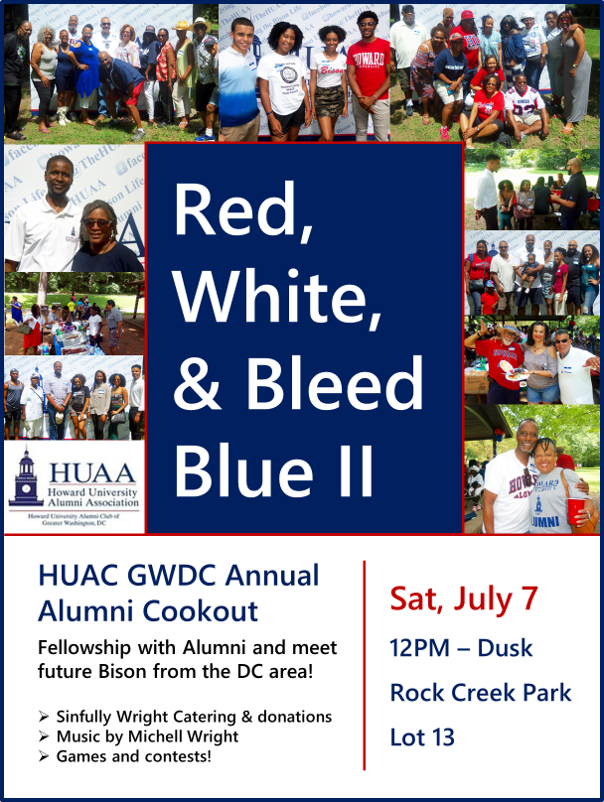 Red, White, and Bleed Blue II: HUAC GWDC Annual Alumni Cookout
Saturday, July 7, 12PM - Dusk, Rock Creek Park Lot 13
Join us for our annual Alumni Cookout Rock Creek Park! Enjoy the DJ, food, and games. We will award prizes for Legacies (HU parents and their HU children), oldest and youngest graduate, and largest number of alums from each decade. This is also an opportunity to meet and welcome incoming HU freshmen and their families.
Convenient parking and a covered pavilion are available. See you there!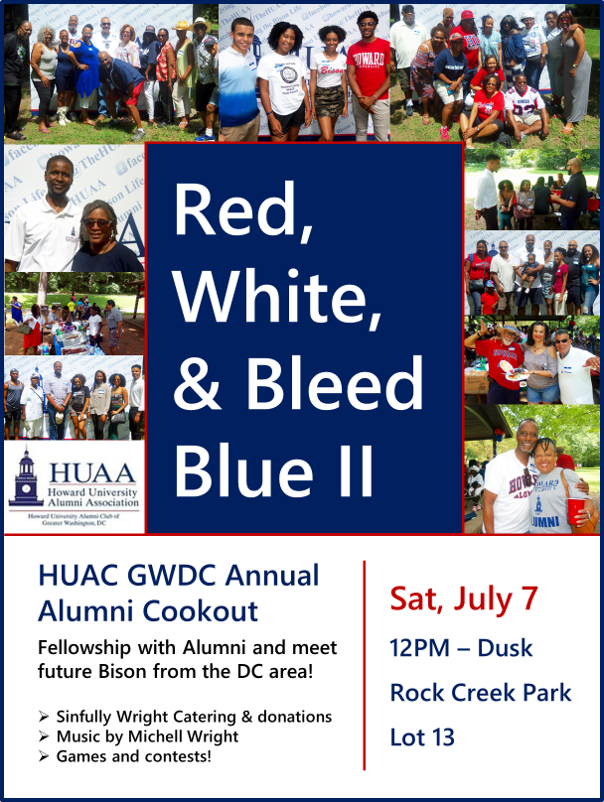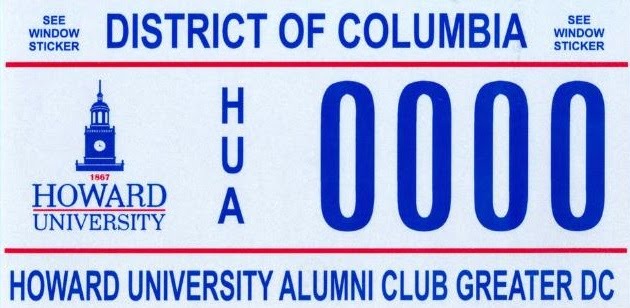 Purchase your HUAC GWDC License Plate!
HUAC GWDC members that reside in the District of Columbia may purchase organizational license plate tags. The tag costs $100. Members must be in good financial standing with HUAC GWDC and HUAA. Contact us for more information.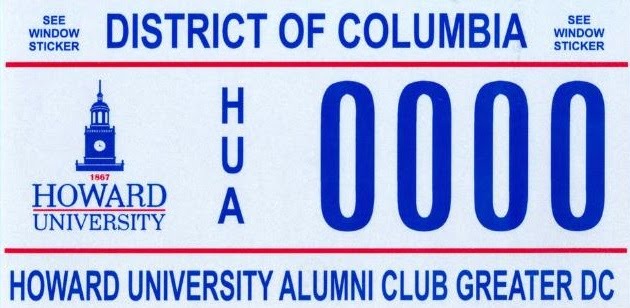 Spirit
Celebrating our legacy and spirit with fellow Howard University alumni, students, and  friends.
Service
Serving the Howard University and surrounding community through mentorship, volunteerism, and financial donations.
Scholarship
Awarding scholarships to Howard University undergraduate and graduate students.