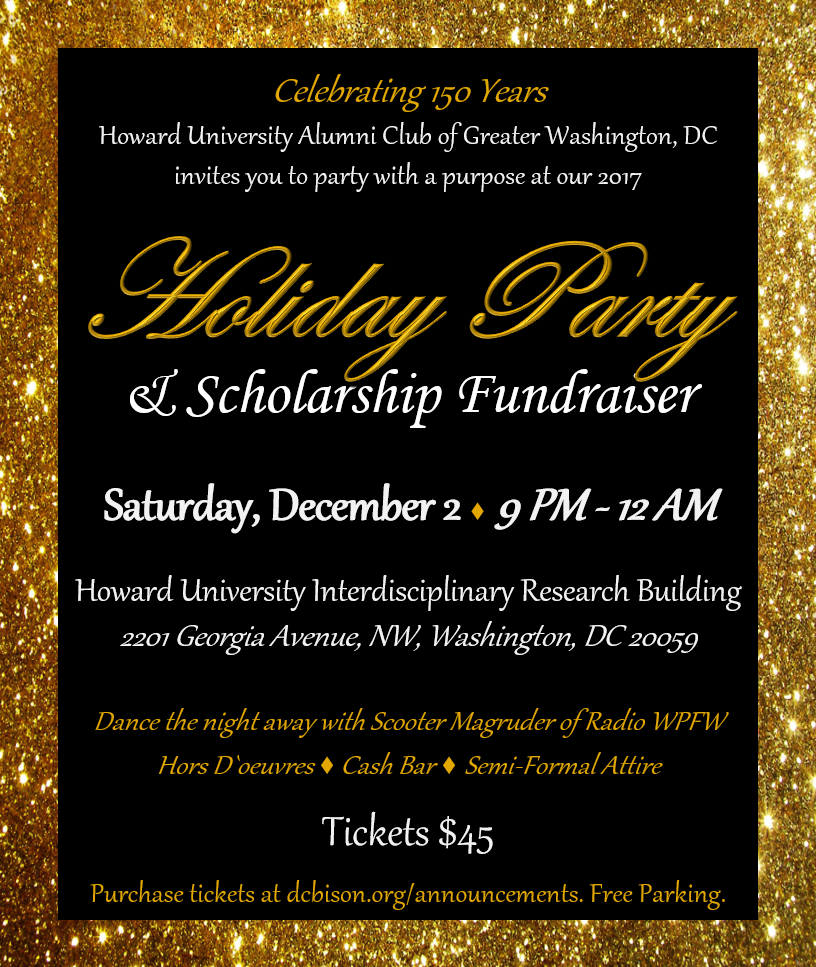 Party with a Purpose: HUAC GWDC Holiday Party and Scholarship Fundraiser
The Howard University Alumni Club of Greater Washington, DC, cordially invites you to celebrate 150 years of Howard University at our 2017 Holiday Party & Scholarship Fundraiser on Saturday, December 2, 9:00 PM to 12:00 PM, at the Howard University Interdisciplinary Research Building (2201 Georgia Avenue, NW, Washington, DC 20059). Dance the night away to the sounds of Scooter Magruder of Radio WPFW, while enjoying hors d'oeuvres and champagne. Cash bar and free parking available at 600 W Street, NW! Profits from the ticket sales will support our scholarship fund. Click the link below to purchase tickets.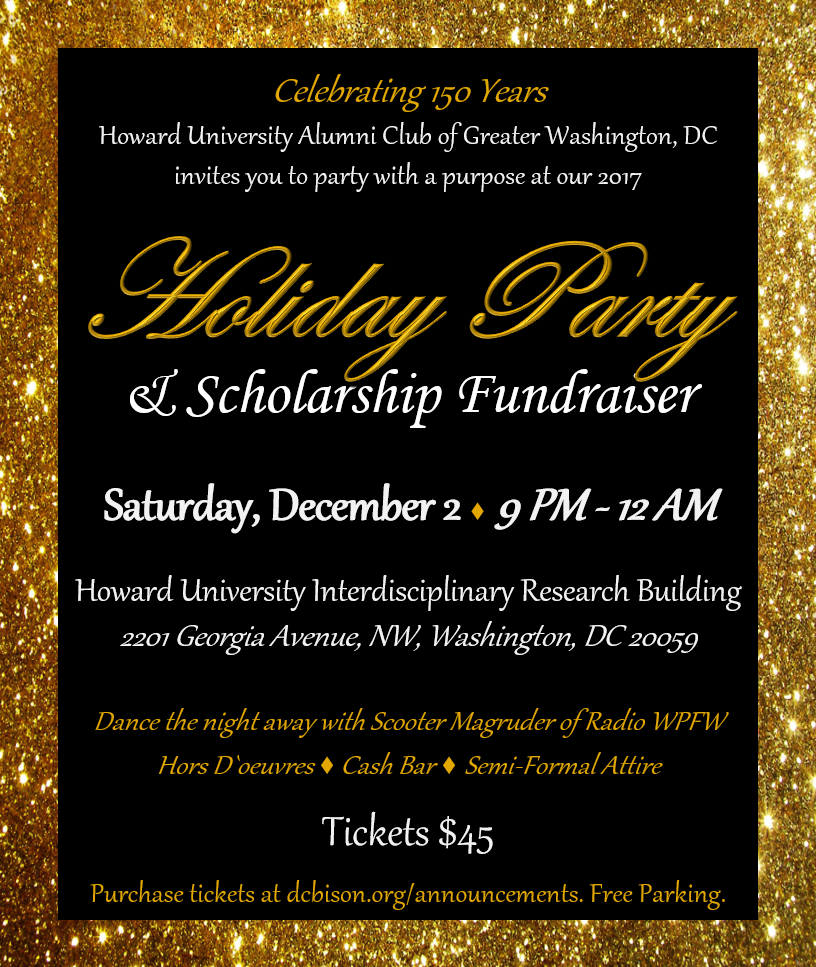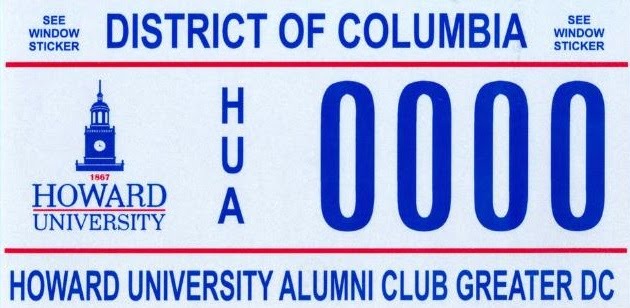 Purchase your HUAC GWDC License Plate!
HUAC GWDC members that reside in the District of Columbia may purchase organizational license plate tags. The tag costs $100. Members must be in good financial standing with HUAC GWDC and HUAA. Contact us for more information.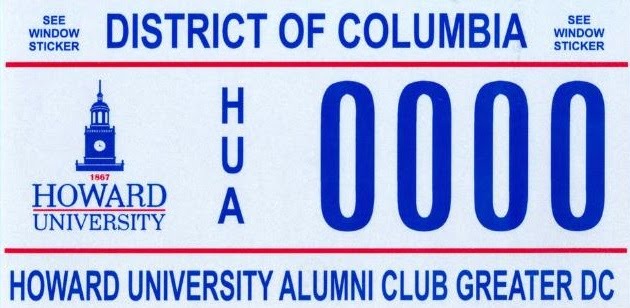 Spirit
Celebrating our legacy and spirit with fellow Howard University alumni, students, and  friends.
Service
Serving the Howard University and surrounding community through mentorship, volunteerism, and financial donations.
Scholarship
Awarding scholarships to Howard University undergraduate and graduate students.