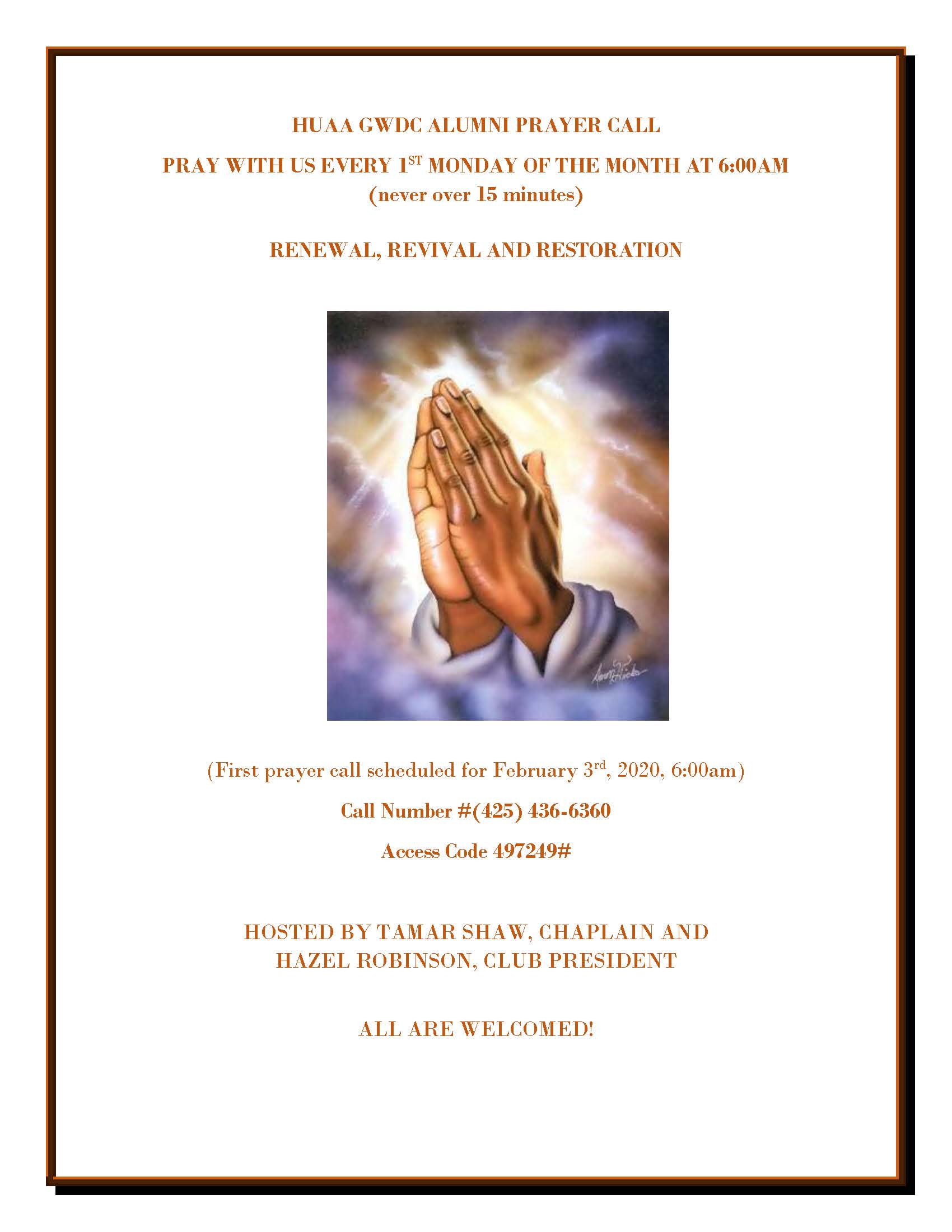 PRAY WITH US EVERY 1ST MONDAY OF THE MONTH AT 6:00AM
(never over 15 minutes)
RENEWAL, REVIVAL AND RESTORATION
(First prayer call scheduled for February 3rd, 2020, 6:00am)
Call Number #(425) 436-6360
Access Code 497249#
HOSTED BY TAMAR SHAW, CHAPLAIN AND HAZEL ROBINSON, FORMER CLUB PRESIDENT
ALL ARE WELCOMED!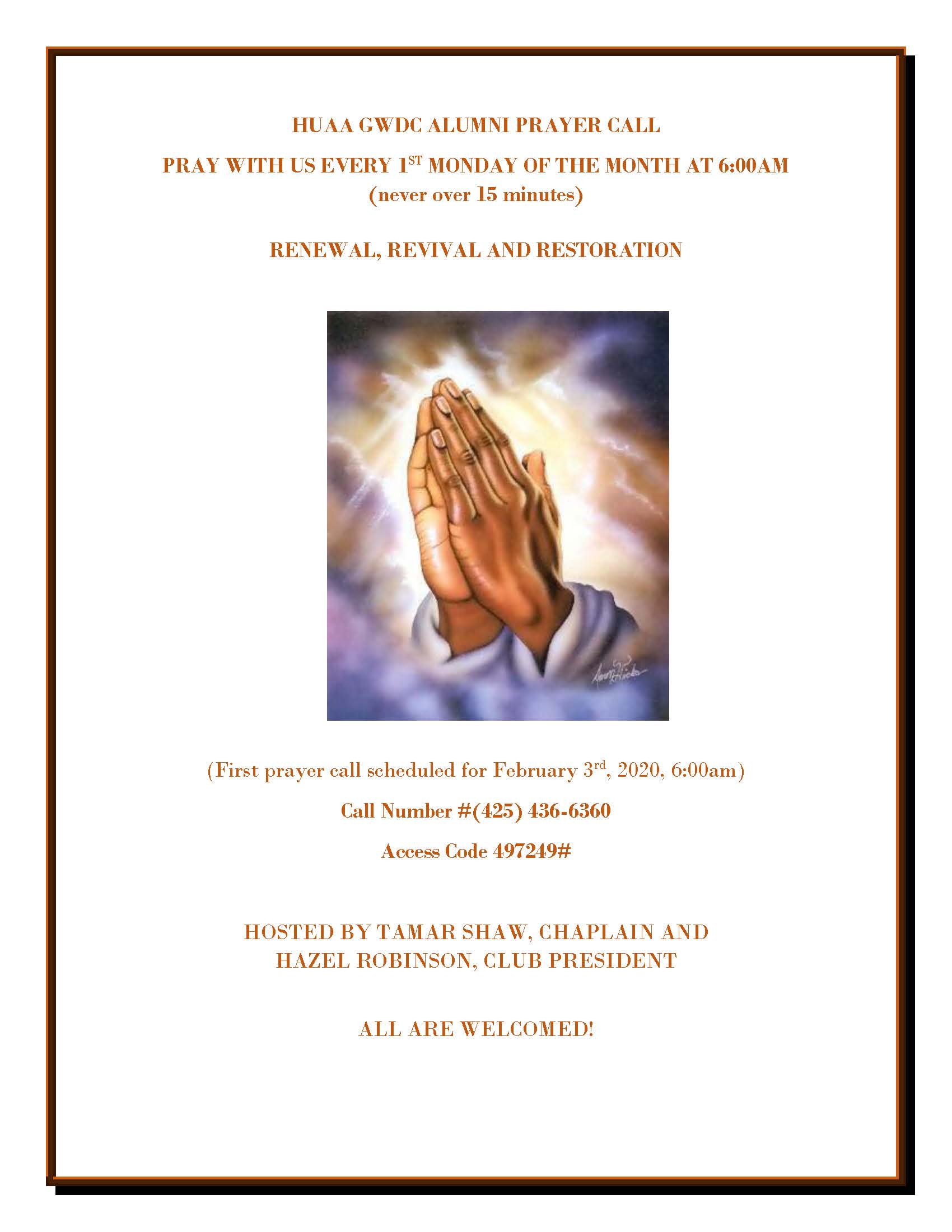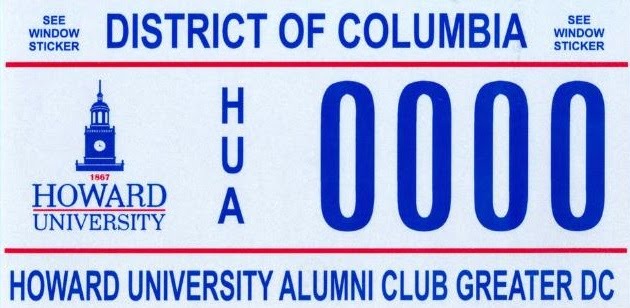 Purchase your HUAC GWDC License Plate!
HUAC GWDC members that reside in the District of Columbia may purchase organizational license plate tags. The tag costs $100. Members must be in good financial standing with HUAC GWDC and HUAA. Contact us for more information.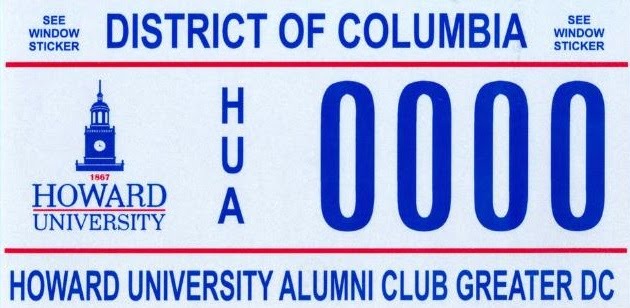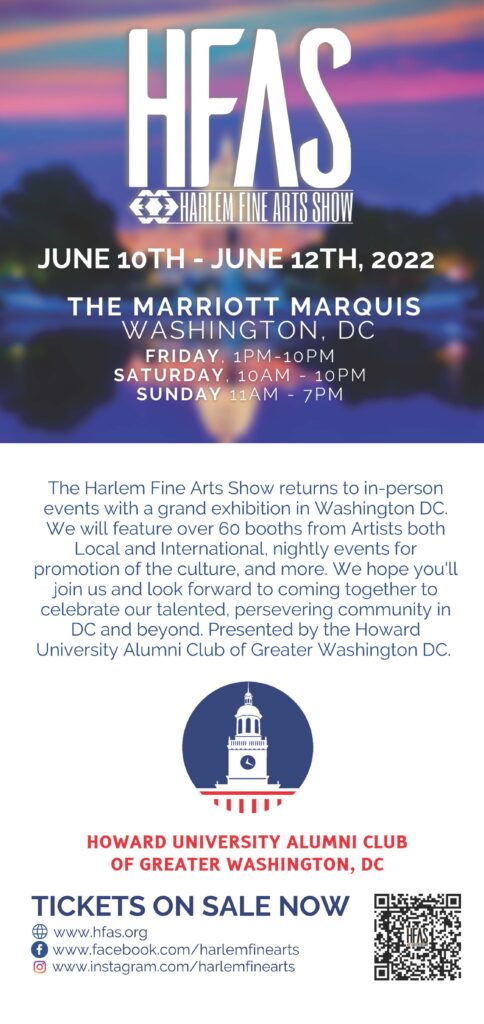 Spirit
Celebrating our legacy and spirit with fellow Howard University alumni, students, and  friends.
Service
Serving the Howard University and surrounding community through mentorship, volunteerism, and financial donations.
Scholarship
Awarding scholarships to Howard University undergraduate and graduate students.