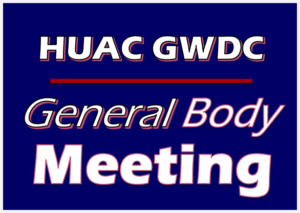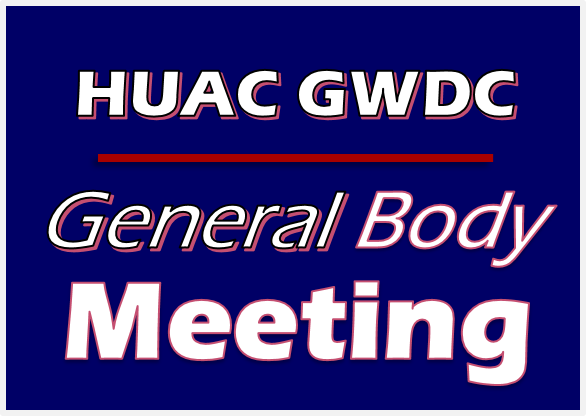 March General Body Meeting
Monday, March 25, 2019, 6:30 PM, Founders Library Browsing Room
Join HUAC GWDC on Monday, March 25, at 6:30 pm in Founders Library Browsing room where we will celebrate visionary women. Meet our Backpacks to Briefcases panel of esteemed Bison alumni women. Hear about our new fundraiser and reports from the Alternative Spring Break and Scholarship Committees. See you there!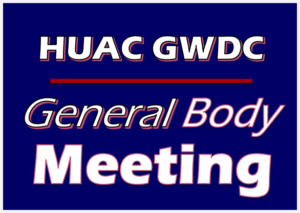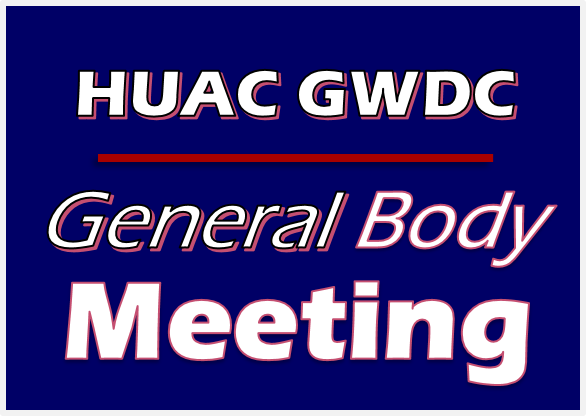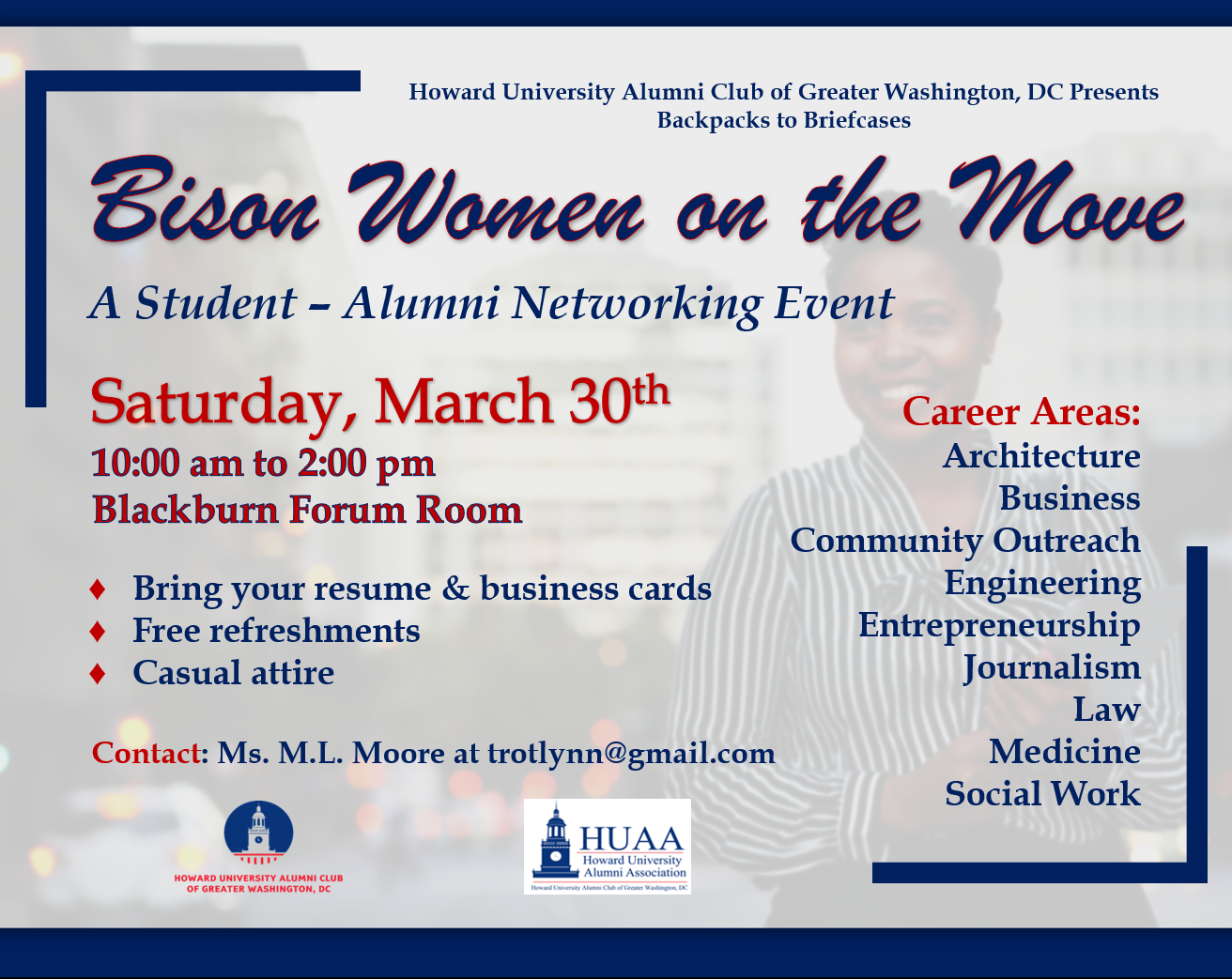 Backpacks to Briefcases Student Alumni Networking Event
Saturday, March 30, 2019, 10:00 AM, Blackburn Center Forum Room
HUAC GWDC's 2019 Backpacks to Briefcases student/alumni networking event is almost here! This year's theme is: Bison Women on the Move.
The event will be held on Saturday, March 30, 2019, 10:00 AM, in the Blackburn Center Forum Room. The event will feature an interactive panel discussion with outstanding Bison women, lunch at noon, followed by breakout sessions with live action fun.
Attendees will hear from alumni in the fields of journalism, architecture, engineering, medicine, law, entrepreneurship, pharmacy, and community service. Wear your casual Bison gear and bring your resume, business cards, and a pen for note taking. It will be a Saturday well spent.
Tell your friends and fellow classmates. See you there!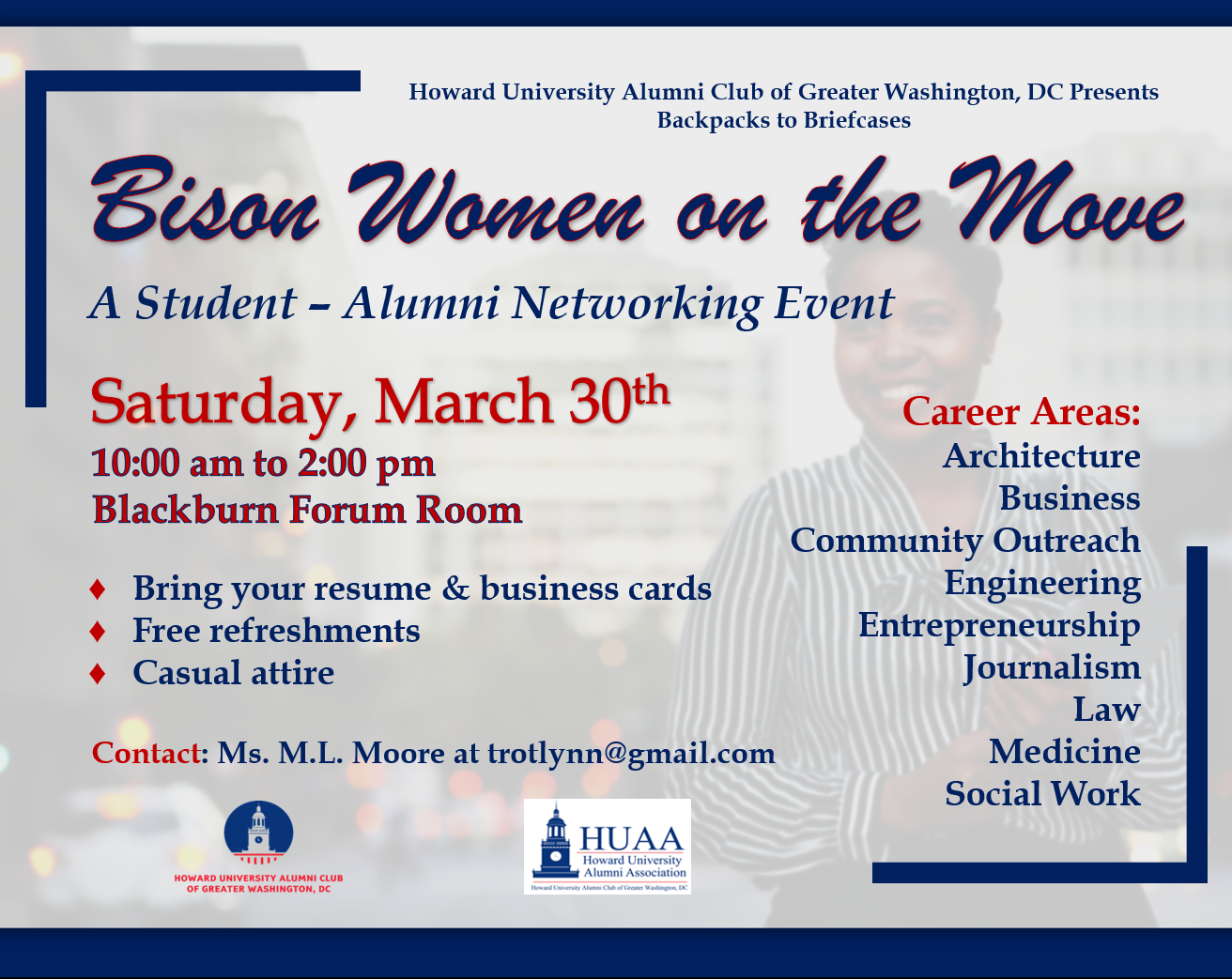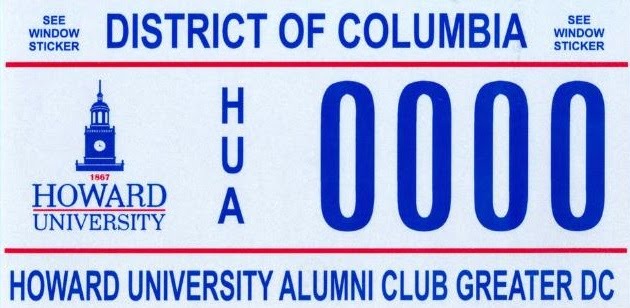 Purchase your HUAC GWDC License Plate!
HUAC GWDC members that reside in the District of Columbia may purchase organizational license plate tags. The tag costs $100. Members must be in good financial standing with HUAC GWDC and HUAA. Contact us for more information.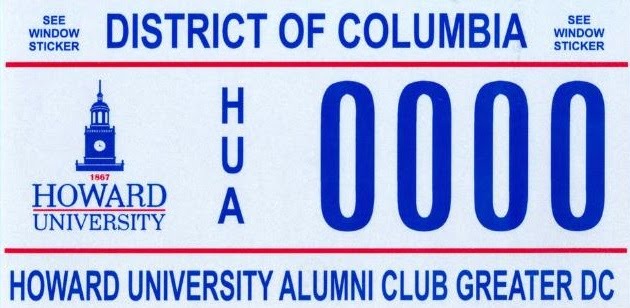 Spirit
Celebrating our legacy and spirit with fellow Howard University alumni, students, and  friends.
Service
Serving the Howard University and surrounding community through mentorship, volunteerism, and financial donations.
Scholarship
Awarding scholarships to Howard University undergraduate and graduate students.