Spirit
Celebrating our legacy and spirit with fellow Howard University alumni, students, and  friends.
Service
Serving the Howard University and surrounding community through mentorship, volunteerism, and financial donations.
Scholarship
Awarding scholarships to Howard University undergraduate and graduate students.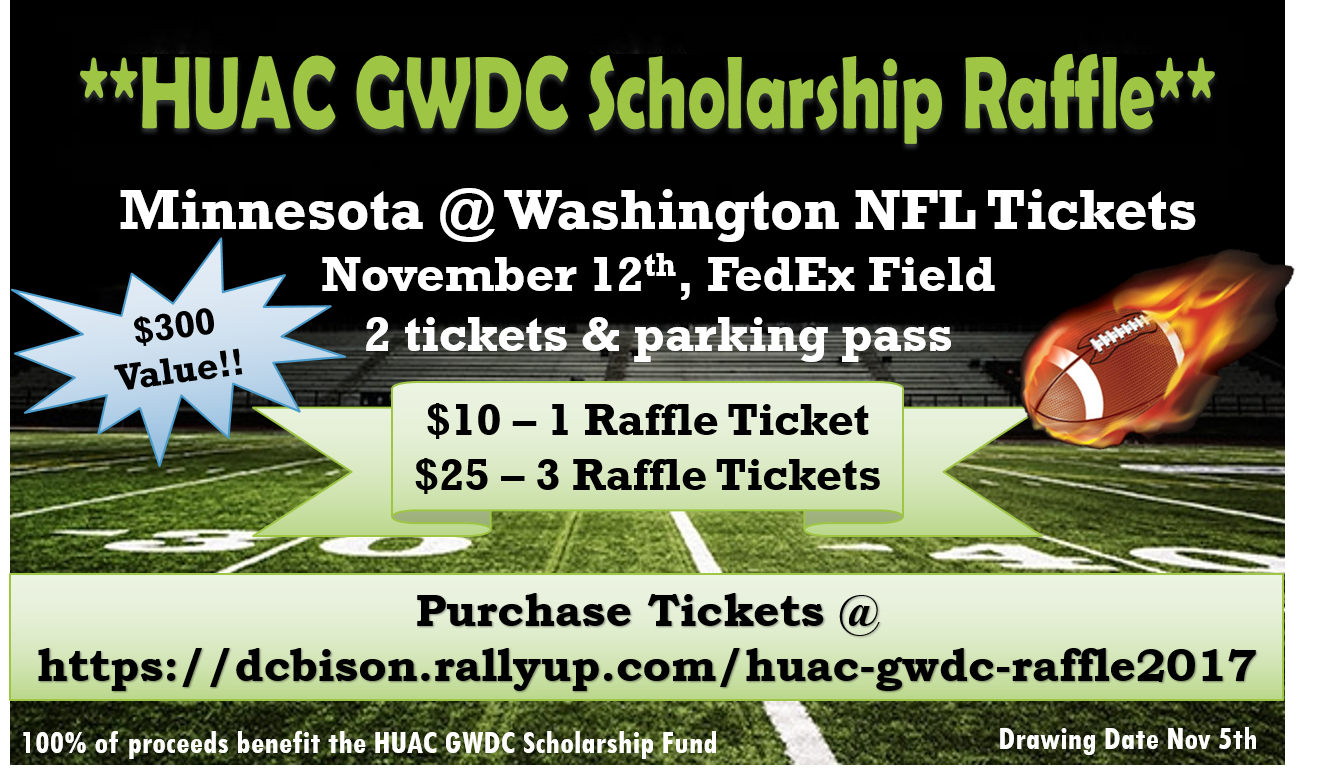 HUAC GWDC Annual Scholarship Raffle
Calling all Football Fans!!!
The Howard University Alumni Club of Greater Washington, DC, seeks to raise funds to provide scholarships for aspiring students.
Enter for your chance to win 2 tickets and a parking pass to the Minnesota @ Washington NFL game on Sunday, November 12th, at FedEx Field in Landover, MD. This package is valued at $300!
Raffle tickets are only $10. Increase your chances to win by purchasing 3 tickets for $25!
The raffle will be drawn on November 5th. You do not need to be present to win. 100% of the proceeds benefit the HUAC GWDC Scholarship Fund.
Purchase tickets at: https://dcbison.rallyup.com/huac-gwdc-raffle2017/CSC57K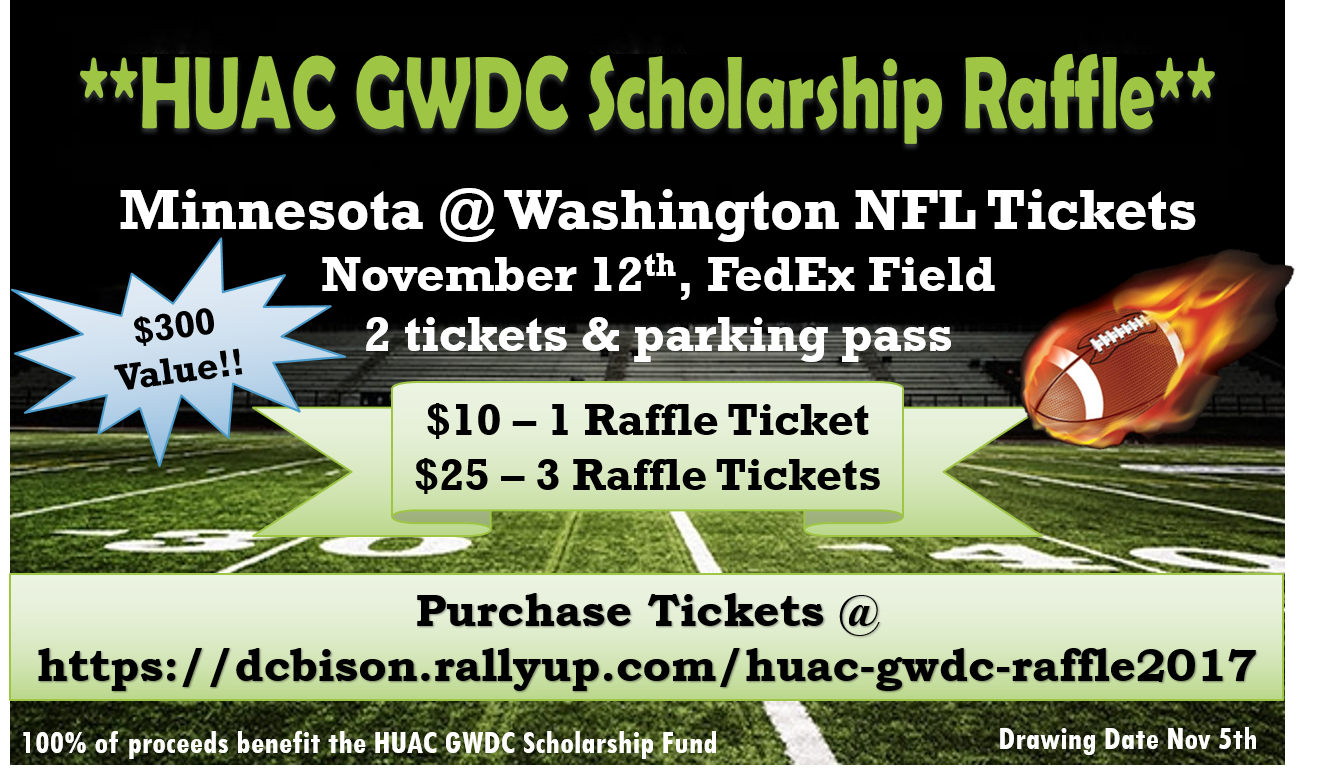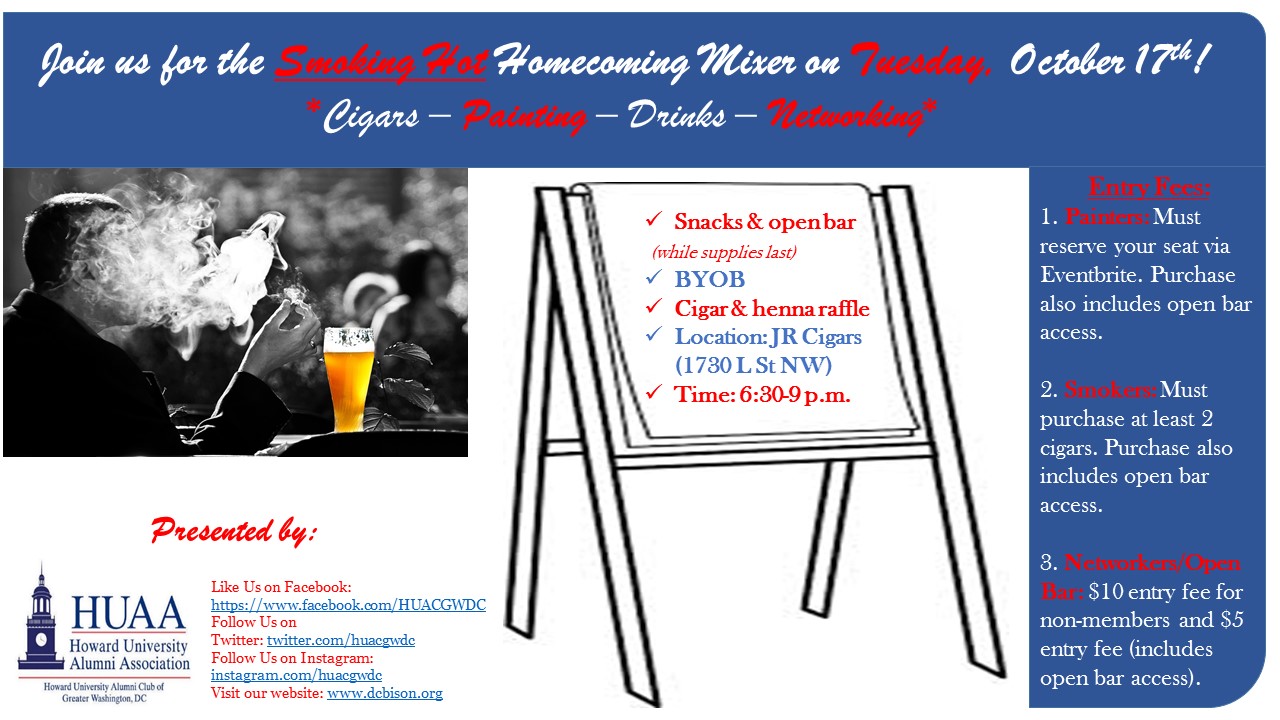 HUAC GWDC Sip and Paint
Join HUAC GWDC at JR Cigars (1730 L Street NW) on October 17, 6:30 PM - 9:00 PM, to celebrate HU Homecoming! Come mingle with fellow local alumni while enjoying drinks, cigars and a Howard-themed sip & paint. We will also feature a cigar and temporary henna raffle.
Purchase your ticket below to sip on a drink and paint a canvas ode to HU while celebrating with new and old friends during HU Homecoming week. See you there!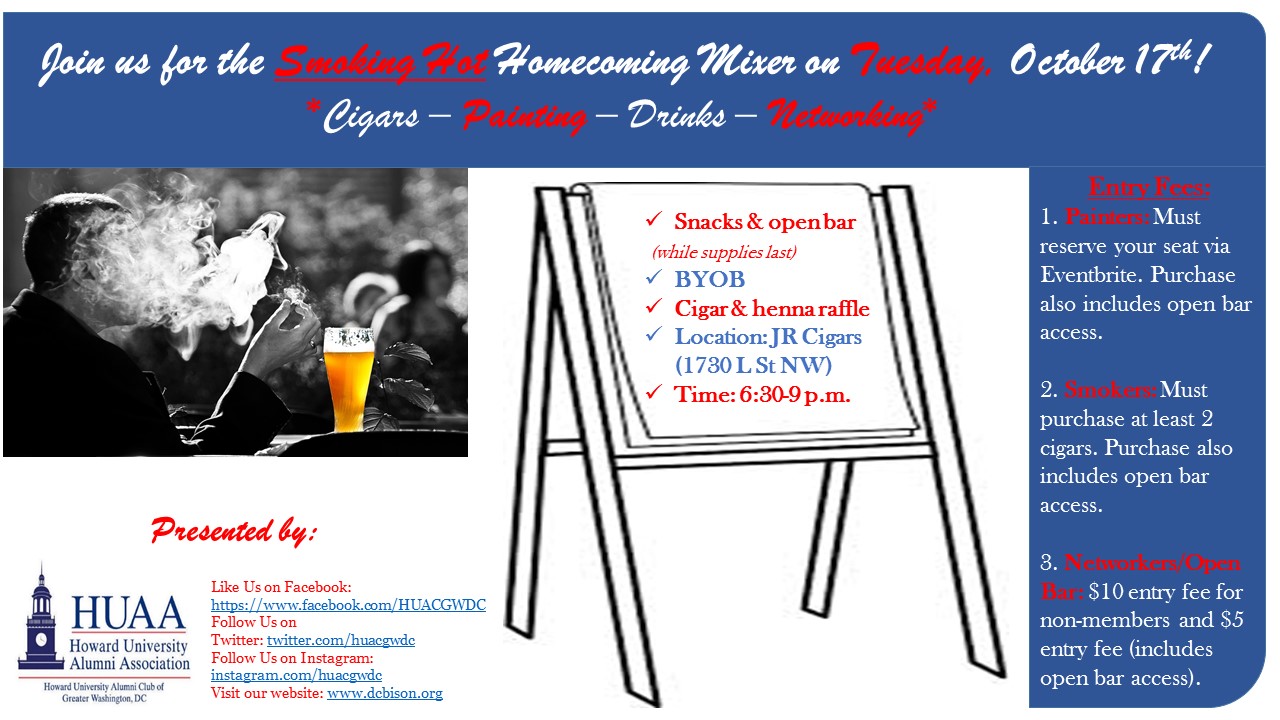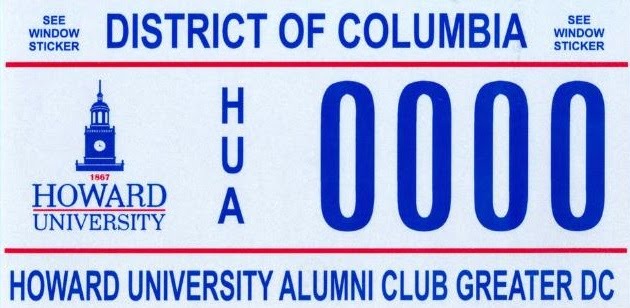 Purchase your HUAC GWDC License Plate!
HUAC GWDC members that reside in the District of Columbia may purchase organizational license plate tags. The tag costs $100. Members must be in good financial standing with HUAC GWDC and HUAA. Contact us for more information.